Student Guidance Programme
"Kate has been my guide throughout my first year as a birth doula and the connection and opportunity has been a gift. As a woman, mother and doula, Kate embodies a wisdom that wraps around you. As I embarked on each of my first experiences supporting women and their births, I felt held and supported by her. Afterwards, in our debriefs together, she had this beautiful ability to reach past my words into what I was more deeply feeling and reflect back powerful insight. Kate is a true guide and doula of the doula. I feel privileged to be a part of the Conscious Birthing family". – Michelle Matheson February 2021
Welcome, Ethos and Mission:
Conscious Birthing extends a warm welcome to you, as we invite you to join our network for all those in service of, endeavouring to experience, and in support of peaceful and empowered birth.
We deeply respect each cultural and individual differences, whilst supporting the cross-pollination of ideas within this globally shared and deeply sacred rite of passage.
We know that Birth ultimately creates Society, so we strive to sow seeds of empowerment for all through education, with loving support for our future generations.
Our Guidance Programme is unique, as we support you in establishing a high-quality Doula practice and growing your own Business, whilst remaining connected to and honouring of our roots as lay people, within this ancient tradition. 
We offer you a highly professional, but never impersonal service, given by those who are already very experienced within the Doula world.
We are passionate about supporting your passion for this work and our foundations are based in the importance of fine-tuning what each individual brings, alongside respecting the values of reflective practice and self-care.
We encourage you to know the best resources, to provide up-to-date evidence based information, to work with those within the system gracefully and diplomatically, and to be aware of your localities protocols, whilst advocating for and deeply supporting all those you work with towards their own choices for empowered birth. We strive always to offer both hearts and minds as Doulas, and empower you to do the same.
We highly value our intuition here at Conscious Birthing and we encourage you to value yours, supporting you to represent this quality within those you support, empowering them towards their instinctual selves, in preparation for birth and parenting. (We see intuitive values losing their currency within today's world and it is our intention to encourage all to tap into this 'Mothers Intuition' and nurture it, whether you're a parent or not..it might just save the world)!
We believe each Doula benefits greatly from a self-loving practice and from the ability to 'Empty your Bowl' and have a good look at the contents. We believe that a Doula must 'Doula thyself'. A non-judgemental and loving practise can only arise from a continuously self-examined and digested place, so we extend a hand out to you and invite you to firstly be a great Doula for yourself, by encouraging you to serve from an emotionally nourished place, to reach out to your Guide for personal support in unpacking your experiences and to your peers to establish co-support.
We have chosen to work with you as a unique individual rather than offer a 'one size fits all' Programme, so whilst we expect that you will progress from your 'Student' status to an 'Established' Doula status after around 3-6 births or 30 postnatal hours (with at least 3 different new families) we accept every student via a case-by-case process, acknowledging that some of you will need more or less Guidance from us, life experience dependent. We generally expect you to become Established at a minimum of 6 months and a maximum of 2 years.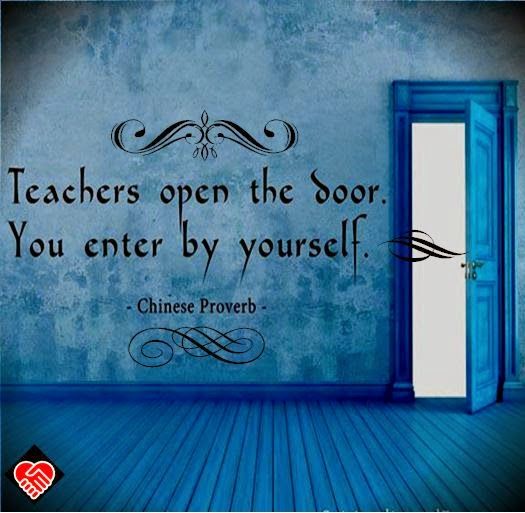 The Programme includes:
* The opportunity to join a small community supporting a global movement towards reclaiming our rights to give birth how, where and with whom we choose, in dignity and peace.
* Adding your Bio and photo to our 'Find a Doula' pages. 
* A personal Guide who will encourage your reflective practice, support your growing understanding of the role and empower you towards your best expression of your Doula service.
* An opportunity to utilise whichever form of communication works best for you. We are aware that the written word isn't for everyone, so we accept your recorded audio reflections, phone conversations and real-time meets when possible, with us too.  
* One-to-one 'Preparation for work', then 'During Service', and finally those 'Unpacking the Story and Emptying your Bowl' meetings in person, via Skype or by phone with your Guide. 
* One no cost 'Reflections day'. We offer you the opportunity to come together in real-time with your peers and Guide/Course facilitator for a day of reflecting, networking and sharing some time with other Student Doulas. Optional.
* A low cost 'Self-care' day. We invite you to join one of our Facilitators/Guides for a nourishing day of co-pampering. The options will include a picnic out in nature (weather permitting) or a 'round the kitchen table' style informal gathering, amongst other possibilities . You will be encouraged to consider and practice self-care and reminded of the importance of Doualing yourself along the way. Ask for dates with your Guide. 
Fees for Membership and steps of following the Guidance Programme:
* Guidance Programme cost is £350 (and you can choose to be a Student Birth or Postnatal Doula, or both) which includes;
* One years membership with use of our online directory, 
* One no further cost 'Reflections' day, held by either your Course Facilitator or your Guide at various locations,
* One low cost 'Self-care' day, 
* Working with your Guide through your Births and/or Postnatal Student Programme. 
This payment goes directly to your Guide (and in the manner of transparency, we want to let you know that £50 of it and all ongoing membership fees,which are £50 a year, go directly into the maintenance of the online directory, time spent going through your Biography page with you and time spent in the co-ordination and ongoing outside supervision of Guides, ensuring that you receive the high quality support you can expect from us). 
Should you choose to become a Student Birth and Postnatal Doula simultaneously, the entire double Programme can be done with one Guide, if she is both a Birth and Postnatal Guide, or you can choose two separate Guides. The double Programme costs £650 as you only pay one membership fee.
Eligibility for membership is gained via attendance of our Doula foundation 5 day course, with all information available at www.doulatraining.co.uk, submission and approval of your post course modules, a further application form and a signed code of conduct. 
Please contact us directly for any further information.